A-Data Company Profile
A-Data is a Taiwanese flash drive manufacturer that has grown into the second largest worldwide distributor of DRAM modules. The company ranks third globally in its flash product distribution.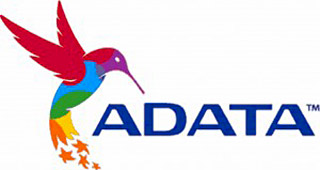 The company was established in 2001 and employed only twenty people at the time. In less than ten years, the company has expanded to the extent that it produces more than one billion U.S. dollars in revenue with more than 800 employees. Since its inception, it has maintained the same CEO, Simon Chen.
A-Data's first product line focused on DRAM modules, which store bits of data with their own conductors and insulators on an integrated circuit. DRAM also is a volatile type of random access memory. A-Data later expanded to offer hard drives, USB flash drives and other types of solid state drives.
In 2010, A-Data expanded its USB 3.0 product offerings with: the N005 USB flash drive, NH01 portable hard drive, NH03 external hard drive and USB 3.0/SATA II dual interface. The company's flash drives are typically highly stylized and colorful in appearance. When they don't include cartoon characters or sports jerseys, they focus on high-performance capabilities like military grade durability and maximized speed.
A-Data's logo has transformed over the years from a simple corporate blue to the addition of a hummingbird illustration in 2010 to accompany the name. It is intended to reflect the brand's future vision into the next decade as being swift and flexible to market or industry demands.
A-Data has received global recognition through more than a dozen awards for design and editors' choice.
Contact Information:
A-Data: http://www.adata.com.tw/
Tel: +1-626-839-1988 
Fax: +1-626-839-1987